Part 1: Mounted it on soldered board
The pipe clamps which can be assembled on welded plates as below:
Standard structure series
Strengthened structure series
Duplex structure series
Special pipe clamp
Before the assembly,in order to determine the direction of the pipe clamp,we suggest to do a mark at the fixed place firstly,then solder the welding plate and Insert the lower half of the clamp body,the next to put the tube that needs to be fixed on it,then put on the other half pipe clamp and cover plate,lastly tighten it with the bolts.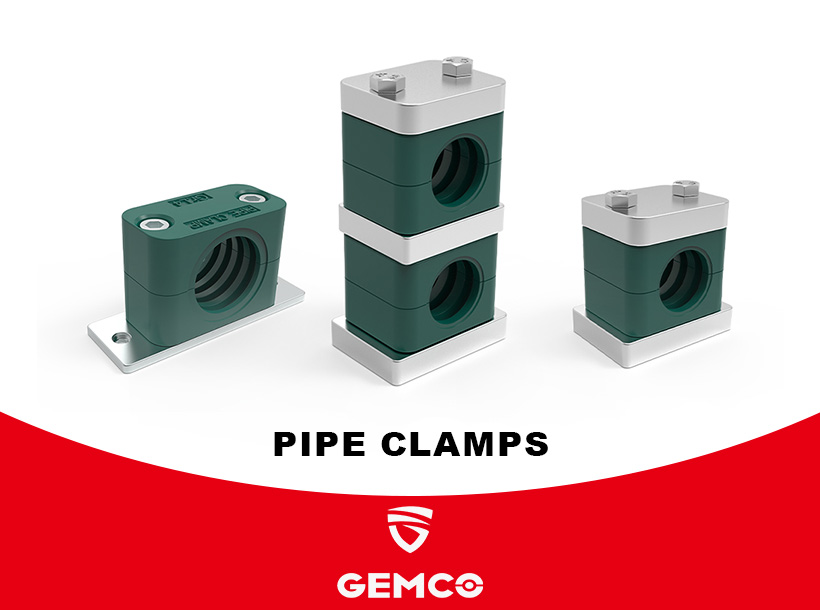 Part 2:Mounted it on support rail
Standard structure series
Strengthened structure series(Specification 3S-6S)
Duplex structure series
Special pipe clamp
There are four support rails can be chosen.
The support rails can be welded to the foundation, or bolted. Then push the support rail nut into the rail and turn it 90° (for the reinforced series, just push the nut in). Insert the lower half of the pipe clamp body into the nut, put the pipe that needs to be fixed, then put the upper half of the pipe clamp body and the cover plate, and then fix it with the bolt.
Before the bolts are tightened,the clamp can be positioned on the rail.
Part 3: Overlay assembly
Many Gemco pipe clamps of the same size can be assembled together, and different pipe diameters can also be stacked.
When stacking assembling, you should use special long-head bolt to prevent it from rotating through the safety plate. The stackable STAUFF pipe clamps can be fastened either to the welded plate or to the support rail.
Duplex clamps (only the 2D-5D) can stack different specifications together.