It is essential for anyone engaged in hydraulic fields to know the most commonly used connectors in the market.
When serving customers, Gemco employees must be rather familiar with the relevant knowledge of most commonly used connectors in the hydraulic system. Thus in the sales process, we can give our own professional opinions according to the requirements of customers and recommend product combinations that meet the requirements of customers.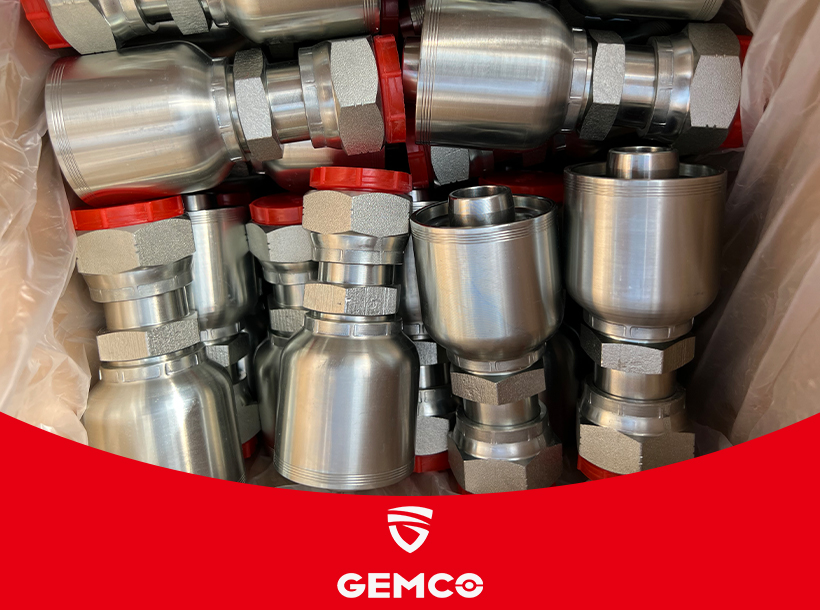 What are hydraulic connectors.
Hydraulic connections are components used in hydraulic systems whose function is to move fluid between hoses/pipes and equipment to allow machinery to function properly.
These components are so critical that continuous preventive maintenance is required to avoid breakdowns and leaks.
In addition, these products have different models, each with specific functions and applications, and can be used with various types of hoses and hydraulic tubes.
What are the most commonly used hydraulic connectors.
Crimpable hydraulic fittings
The crimpable hydraulic hose is the basis of general hydraulic hose assembly, and it has the function of connecting with the assembled assembly (hose) or hydraulic pump for fluid connection and delivery.
Gemco has one piece, two piece crimpable hydraulic fittings such as 10143-8-8, 11343-8-8 etc. These models are often used in industry, mining, agriculture and forestry.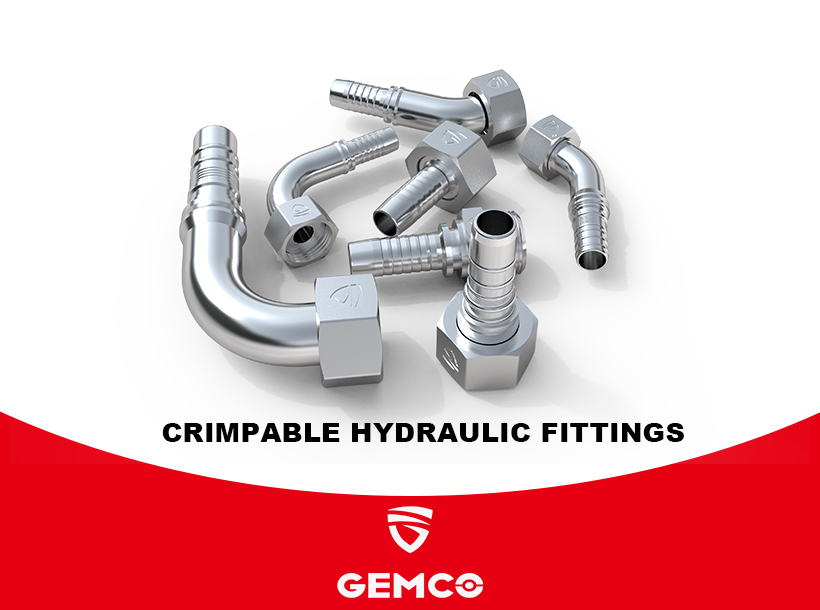 Crimpable hydraulic fittings
Hydraulic Adapter
A hydraulic adapter is a connector whose function is to fit components between pipes or hoses of different sizes, preventing leaks and making the components well-matched.
These solid parts, rich in threads, that are made of carbon steel or stainless steel do not require welding, and are compatible with several other elements, making their application safer.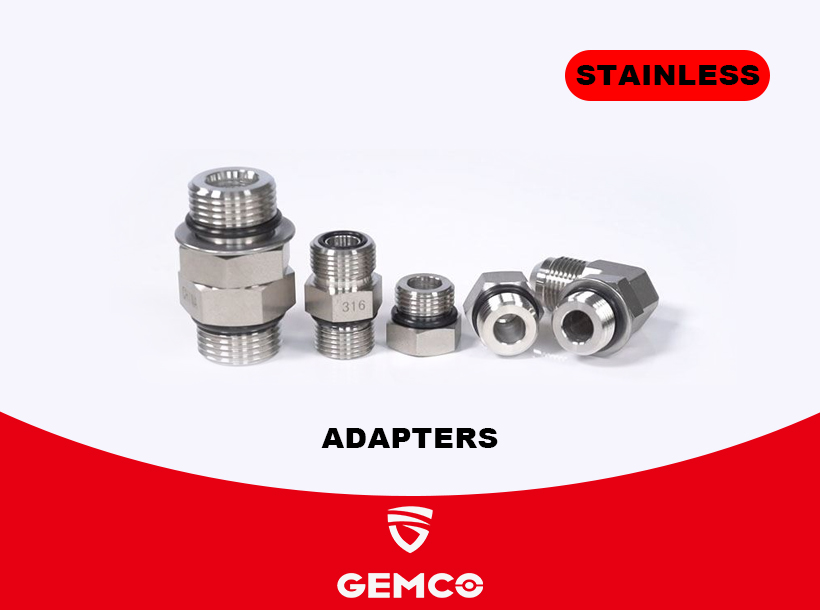 Hydraulic Adapter
In Gemco, you will find BSI, ORFS and SAE standard adapter models.
There are many hydraulic connectors that we commonly use. If there are other hydraulic connectors you are interested in, please consult with Gemco. With a wide range of products available for immediate delivery, Gemco serves you in the best possible manner with quality and flexibility.