Gemco Solutions to Industries not only supplies hose connectors that are compatible with original assemblies, but also provides total fluid OEM solutions to solve your current problems and improve the hydraulic system performance. You can save time, money and energy.
High pressure hose assembly is a auxiliary device to hydraulic transfer and deliver oil, gas, water and other media to connect various types of hydraulic elements in hydraulic systems. The hydraulic system covers almost all industry and related industries.
Many industries that are closely related to our lives are applied to hydraulic products. Such as hydraulic connectors and hose assemblies produced by Gemco. Our high-pressure hose assemblies are often used in the hydraulic systems of some construction machinery, and most of the stainless steel connectors are used in industries that require high corrosion resistance. Let's take a look at the OEM solutions provided by Gemco.
Engineering Machinery
It is a general name of mechanical equipment that can lift, handle and convey materials and personnel. It is one of common models in construction (engineering) machinery.
The construction machinery mainly includes tower crane, automotive crane, all-ground crane, crawler crane, truck crane, tire crane, construction lift, etc. This is one of the Gemco industry solutions.
Excavator/loader Machinery
It is a major model of engineering machinery. It is known as the king of construction machinery and increasingly accepted by its rapid and efficient construction operations. It is widely used in industrial and civil buildings, transportation, pipeline, water conservation, farmland transformation, mining and modern military and other engineering industries.
Excavator/loader machinery includes crawler hydraulic Excavator/loader, wheeled hydraulic excavator, walking excavator, electric mechanical Excavator/loader (mining Excavator/loader), mining loader, etc.
Tunnel Construction Machinery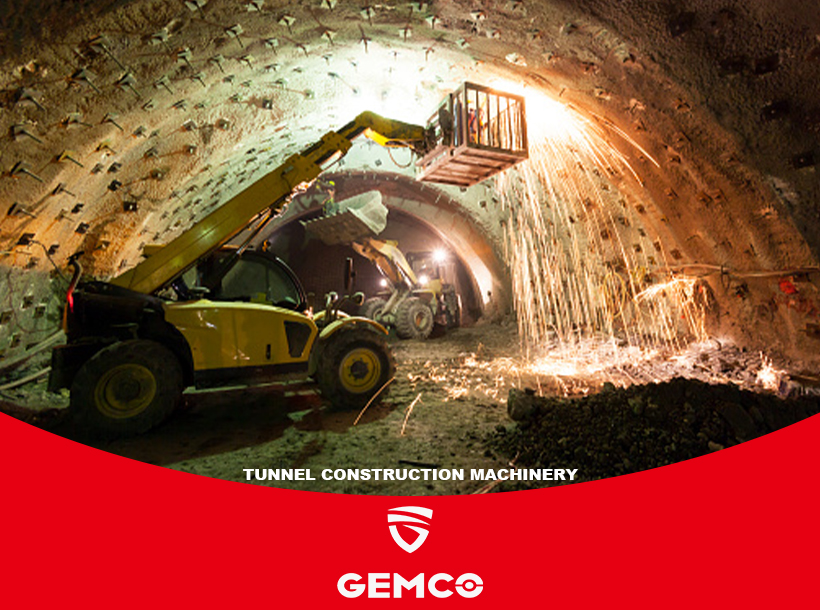 Tunnel construction machinery refers to engineering machinery used for underground channel construction and is an important construction tool for tunnel construction. It is mainly used in railway tunnels, highway tunnels, underground tunnels, underground railways, and authentic construction.
It includes air pick, pneumatic pick, hydraulic rock drill, hydraulic crushing hammer,hydraulic bench drill, cantilever excavator, horizontally directional drilling, concrete jet, spray robot, anchor trip, lined trolley, shield tunneling machine, special-section shield machine, push bench, waterproof board laying trolley, arch mounting vehicle, tunnel bridge machine, etc.This is one of the Gemco industry solutions.
Sanitation and Environmental Protection Machinery
Sanitation and environmental protection machinery is an important part of strategic emerging industries. It is an important technical equipment foundation for environmental protection and construction and an important guarantee for green development.
Sanitation and environmental protection machinery mainly includes: sweep road car, sprinkler, cleaning and washing car, now removal vehicle, vacuum cleaning car, road suction truck, subway tunnel dust jam, compression garbage truck, Kitchen garbage truck, detachable container garbage collector, garbage dump truck, bucket garbage truck, garbage compressor, etc.
Agricultural Machinery
Agricultural Machinery refers to all power machinery for agriculture, animal husbandry, forestry and fisheries, and agricultural machinery is a category of agricultural machinery.
Ship Deck Machinery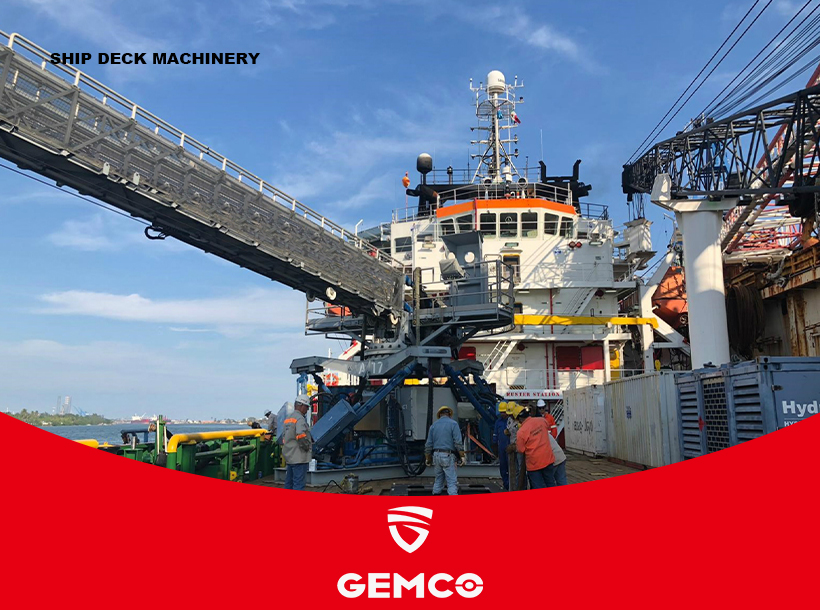 Ship deck machinery is a ship deck machine, which is a mechanical equipment installed on a ship deck and is an important part of the ship. The deck machine is to ensure normal navigation and ship downtime, loading and unloading the goods, the machinery and equipment required for the upper and lower passengers. Ship deck machinery can be divided into large deck machinery and small deck machinery.
It mainly includes cargo winch, hydraulic steering gear, anchor machine and strand cable, etc.
Port Machinery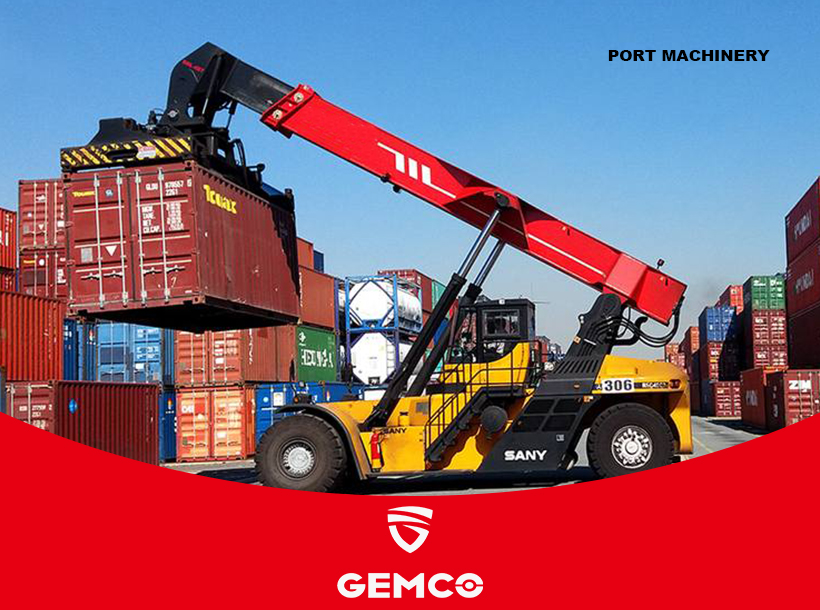 Port machinery is a logistics technology equipment for port efficiently completing ship loading and unloading operations, cargo storage, reprinted transportation. Under economic globalization and green development condition, port machinery can meet the large-scale labilization of the ocean ship, and promote the construction of deep water and professional dock in the port.
Main machinery includes crane, shore steel plate loading and unloading bridge, container empty box stacking machine, unloader, container cross-car, pushing machine, port tractor, conveyor, bucket hoist, bulk cargo continuous shipper, Container door tilting machine, boarding bridge, port oil, etc.
The industries or machinery above are only part of GemcoOEM hydraulic system solutions. If you are in an industry with high requirements for hydraulic connectors or hydraulic assemblies, please contact us and we will provide you with the most complete hydraulic system solutions.